Behind the scenes at Superbites Studio the art and technology of animation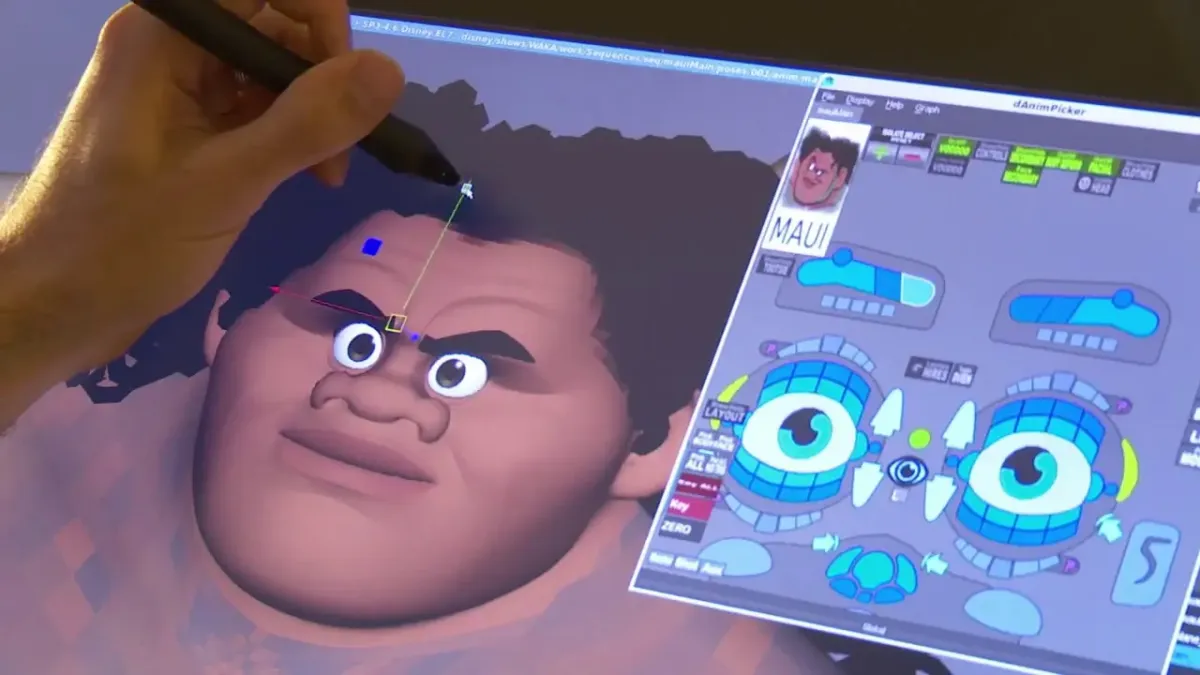 The fields of creativity and technology are perfectly linked in the exciting world of animated films, where fantasy comes to life and stories unfold. Renowned in the animation industry, Superbites Studio opens its doors to showcase the intricate balance between art and cutting-edge technology that brings your favorite animated characters to life. Join us on a behind-the-scenes journey to discover the exciting combination of art and technology that defines the magic of animation.
The Confluence of Art and Technology
Animation is essentially an art form that brings images to life, giving them movement, emotion, and personality. At Superbites Studios we understand that the fundamentals of animation are in the hands of experienced artists who bring imagination to life through drawings and designs. Every character, every background, every scene begins as a sketch on paper. These sketches are transformed into detailed storyboards that serve as the basis for the entire animation process.
The studio's talented art team has experience in multiple disciplines, including character design, concept art, and background painting. These people are the heart of Superbites Studios and bring creativity and passion to every shoot. In the minds of these artists, the characters that we fall in love with and the worlds through which we wander are born.
But now the artistic process is intertwined with cutting-edge technology that pushes the boundaries of what is possible. Digital tools and software have revolutionized the animation industry, allowing artists to manipulate and enhance their work with precision and efficiency. Using cutting-edge software, artists can add depth, texture and complex detail to enrich the viewing experience. A harmonious combination of traditional craftsmanship and technological innovation is at the heart of Superbites Studios' creative process.
Superbites Studio: The Animation Process
Once the concept and design phase is complete, the animation process takes center stage. This is where the real magic happens. At Superbites Studios, animators bring characters to life by carefully crafting their movements, expressions and interactions. Every gesture, every blink, every smile is carefully choreographed to evoke the desired emotion and tell the story effectively.
Traditionally, animation is a painstaking manual process of creating individual frames that simulate movement. However, technological advances have greatly simplified this process. The advent of computer graphics (CGI) revolutionized animation by making movements smoother and more realistic. CGI allows animators to manipulate 3D models, giving characters a three-dimensional depth that is difficult to achieve with traditional methods.
Superbites Studios uses a combination of infographics and traditional animation techniques to achieve the desired aesthetic in each project. This hybrid approach retains the charm of hand-drawn animation while harnessing the power of technology to improve visual quality.
The Role of Technology: Bringing Imagination to Life
This technology goes beyond the creative side of animation. It also plays a key role in the technical aspects of production. Superbites Studios uses sophisticated rendering, lighting and post-processing software to ensure the final product meets the highest quality standards. High-resolution images, vibrant colors, and seamless transitions are made possible by the studio's commitment to staying at the forefront of technological advancements.
Furthermore, sound technology is an integral part of animation. Sound effects, background music, and dialogue add depth and immersion to the story. Superbites Studios works with sound designers and composers to create soundscapes that perfectly complement the visual elements. This synergy of images and sounds reinforces the emotional impact of the animation and draws the viewer into the story.
The Human Touch: Collaboration and Creativity
Behind every successful animation project is a dedicated team working in harmony. Collaboration is essential to the production process at Superbites Studios. Animators, artists, writers, directors and technical experts apply their unique skills to bring animation to life. The studio fosters an environment that encourages open communication and creative exchange, allowing ideas to flourish and evolve.
In an industry where technology can sometimes dominate the conversation, Superbites Studios strives to keep things human. While technology improves efficiency and visual quality, it is the human element that brings emotion, relevance and authenticity to animation.
conclusion
Superbites Studios is a testament to the fascinating fusion of art and technology in the world of animation. Behind every frame of our favorite animated films lies a symphony of creativity and innovation. From the first sketch on paper to the final rendering on screen, the journey is a testament to the collaborative efforts of artists and technical experts working in harmony.
Lifting the curtain and taking a look behind the scenes at Superbites Studio deepens your understanding of the complex dance between art and technology that gives wings to the imagination. The studio continues to inspire audiences by reminding us that animation is inherently a celebration of creativity, innovation, and human imagination.
Hennepin County Active Warrant List
Imagine living in a community where safety and security are paramount. One crucial aspect of maintaining such an environment is staying informed about active warrants. In Hennepin County, the active warrant list serves as a vital tool for both law enforcement and residents alike.
Introduction
In a world where legal matters can often be complex, understanding the Hennepin County Active this List is essential. An active this is a legal document issued by a judge that authorizes law enforcement to arrest a person. This article delves into the significance of this list and why individuals should be aware of its existence.
Understanding Active Warrants
Active warrants aren't just legal jargon; they carry substantial legal weight. When a this is issued, it means that law enforcement has enough evidence to suspect an individual of a crime. Ignoring an active warrant can lead to serious consequences, making it imperative for individuals to grasp the severity of the situation.
Hennepin County's Approach
Hennepin County takes a proactive stance in managing its active warrant list. The list is meticulously maintained and regularly updated to ensure accuracy. This commitment to transparency and accuracy is crucial in fostering trust between the community and law enforcement.
Importance of Accessing the List
Accessing the Hennepin County Active this List is not just about curiosity; it's about personal safety and security. Individuals need to be aware of any this issued in their name or within their community to address legal matters promptly and responsibly.
How to Check the Hennepin County Active Warrant List
Fortunately, checking the active this list is a straightforward process. Hennepin County provides online resources and official websites where residents can easily access the information. Additionally, alternative methods exist for those without internet access, ensuring inclusivity.
Privacy Concerns and Solutions
While transparency is crucial, privacy concerns are valid. Authorities are aware of the delicate nature of this information and take measures to protect individuals' privacy. Understanding these safeguards is essential for residents to feel secure while accessing the active this list.
Consequences of Ignoring an Active Warrant
Ignoring an active this is not an option. Legal penalties and repercussions can be severe, affecting an individual's personal and professional life. This section explores the potential consequences and emphasizes the importance of addressing warrants promptly.
Common Misconceptions
Dispelling myths surrounding active this is vital. Misinformation can lead to unnecessary fear and panic. By clarifying the process of obtaining accurate information, individuals can make informed decisions regarding their legal standing.
Legal Rights and Responsibilities
Knowing one's rights is paramount when dealing with active this. This section outlines the legal rights individuals have and their corresponding responsibilities in response to an active warrant. Education is key to navigating the legal landscape effectively.
Trends in Active Warrants
Analyzing patterns and trends in Hennepin County's active this provides valuable insights. Understanding the factors contributing to fluctuations in the warrant list can shed light on community dynamics and potential areas for improvement.
Collaborative Efforts with Law Enforcement
Maintaining an accurate active this list is a collaborative effort. This section explores how the community can actively contribute to this process, fostering a sense of responsibility and partnership with law enforcement.
Addressing Fugitive Situations
Law enforcement employs various strategies to address fugitive situations. Success stories and examples illustrate the effectiveness of resolving active this situations, emphasizing the positive impact of a well-maintained warrant list.
Staying Informed for a Safer Community
Encouraging community awareness is a shared responsibility. Informed citizens contribute to a safer community by being vigilant and proactive. This section highlights the benefits of an engaged citizenry in promoting public safety.
The Future of Active Warrant Listings
As technology advances, so does the management of active this. This section explores potential improvements and innovations in this management, offering a glimpse into the future of active warrant listings.
Conclusion
In conclusion, staying informed about the Hennepin County Active this List is not just a legal obligation; it's a civic responsibility. By understanding the significance of active warrants and actively participating in maintaining an accurate list, residents contribute to a safer and more secure community.
Elisabeth Fritzl 2023 – Unveiling the Shadows of a Dark Past
In 2008, the world was shocked by the horrifying revelation of Elisabeth Fritzl's captivity and abuse by her own father, Josef Fritzl. This article delves into the background, discovery, legal proceedings, psychological effects, and societal implications of this tragic case. Let's explore the enduring impact on individuals, communities, and the global perspective.
I. Introduction
The chilling tale of Elisabeth Fritzl's captivity began in Austria, 1984. This section provides a brief overview of the case and its lasting impact on society.
II. Background
Understanding the early life of Elisabeth Fritzl is crucial to grasping the complexities of the case. This section sheds light on her upbringing, the dynamics within the Fritzl family, and the dark secret that remained hidden for years.
III. The Discovery
The moment when Elisabeth Fritzl and her children were freed from captivity marked a turning point in this tragic saga. Explore the details of the discovery, the emotional aftermath, and the world's reaction to the shocking news.
IV. Legal Proceedings
The legal repercussions of Josef Fritzl's heinous actions are discussed in this section. From the trial to the subsequent changes in Austrian legal frameworks, we delve into the profound impact on the nation's legal system.
V. Psychological Effects
Elisabeth Fritzl's journey to recovery is explored, alongside an examination of the long-term psychological effects on her and the children born in captivity.
VI. Societal Implications
The Fritzl case triggered a reevaluation of societal norms and responsibilities. This section analyzes the case's broader impact on communities and the subsequent changes in laws and regulations.
VII. Lessons Learned
Drawing insights from the case, we discuss preventive measures and the importance of community awareness in avoiding similar tragedies.
VIII. Media Coverage
This section critically examines the role of media in covering the Fritzl case, addressing ethical concerns and providing lessons for responsible journalism.
IX. Support and Advocacy
Discover the organizations dedicated to supporting victims of similar cases and advocating for improved victim assistance programs.
X. Reflections on the Present
Offering a glimpse into the current status of Elisabeth Fritzl and her family, this section also explores public perception and ongoing discussions surrounding the case.
XI. Psychological Analysis
Professionals in the field provide insights into the psychological trauma endured by Elisabeth Fritzl and her children, shedding light on the complexities of such cases.
XII. Cultural Impact
Explore how the Fritzl case left an indelible mark on popular culture, inspiring books, movies, and documentaries that attempt to unravel the layers of this dark chapter.
XIII. Global Relevance
This section widens the perspective, discussing similar cases worldwide and international efforts to address and prevent such atrocities.
XIV. The Power of Resilience
Amidst the tragedy, stories of resilience and recovery emerge. This section highlights positive outcomes and the strength of the human spirit.
XV. Conclusion
Summing up the key points discussed throughout the article, this section emphasizes the ongoing need for awareness and vigilance to prevent future occurrences.
Get Access Now: https://bit.ly/J_Umma
FAQs: Understanding the Elisabeth Fritzl Case
Q: What happened to Elisabeth Fritzl after the trial?

A: Elisabeth Fritzl and her children have undergone a process of recovery, and their current status is generally kept private to respect their privacy.

Q: How did the media contribute to the Fritzl case?

A: Media coverage played a significant role in bringing attention to the case, but it also raised ethical concerns regarding privacy and sensationalism.

Q: Are there similar cases around the world?

A: Unfortunately, similar cases of captivity and abuse have been reported globally, highlighting the need for continuous efforts to address and prevent such incidents.

Q: What legal changes occurred in Austria after the Fritzl case?

A: The Fritzl case prompted a reevaluation of certain legal frameworks in Austria, leading to changes aimed at preventing similar situations.

Q: How can society contribute to preventing such tragedies?

A: Community awareness, education, and an open dialogue about familial relationships can contribute to preventing and identifying potential cases of abuse.
In conclusion, the Elisabeth Fritzl case serves as a somber reminder of the need for vigilance and awareness in our communities. By understanding the complexities and learning from the past, we can work towards a safer and more compassionate society.
Philippine Tourism: A Journey into Paradise
Philippines, a tropical archipelago nestled in the heart of Southeast Asia, is a treasure trove for travel enthusiasts. From pristine beaches to cultural marvels, this country offers a diverse and enchanting experience for every type of traveler.
Introduction to Philippine Tourism
In the vibrant tapestry of global tourism, the Philippines stands out as a gem worth exploring. The tourism industry plays a pivotal role in the nation's economy, attracting millions of visitors each year. But what makes this archipelago a must-visit destination?
Philippine Tourism
Natural Wonders of the Philippines
Pristine Beaches
The Philippines boasts some of the world's most beautiful beaches, with powdery white sand and crystal-clear waters. Boracay and Palawan are perennial favorites, offering an idyllic escape for sun-seekers.
Philippine Tourism
Breathtaking Landscapes
Beyond the beaches, the country is adorned with breathtaking landscapes. From the famous Chocolate Hills in Bohol to the stunning Banaue Rice Terraces, the Philippines showcases nature's artistry.
Philippine Tourism
Diverse Ecosystems
The archipelago is a biodiversity hotspot, home to unique flora and fauna. Exploring the Tubbataha Reefs Natural Park reveals an underwater wonderland, making it a paradise for scuba enthusiasts.
Philippine Tourism
Cultural Riches
Historical Landmarks
The Philippines has a rich historical heritage, evident in its colonial-era churches and Spanish-era architecture. The Intramuros in Manila and the Baroque Churches of the Philippines are UNESCO World Heritage Sites.
Philippine Tourism
Traditional Festivals
Immerse yourself in the vibrant culture through traditional festivals. Sinulog in Cebu and Ati-Atihan in Aklan are lively celebrations, offering a glimpse into the heart of Filipino traditions.
Philippine Tourism
Warm Hospitality
Filipinos are renowned for their warm hospitality. The sincere smiles and genuine friendliness of the locals make every traveler feel at home.
Philippine Tourism
Adventure Tourism in the Philippines
Scuba Diving and Snorkeling
With its diverse marine life, the Philippines is a paradise for underwater enthusiasts. Tubbataha Reefs Natural Park and Apo Reef are top destinations for scuba diving.
Hiking and Trekking
Adventure seekers can explore the country's lush landscapes through various hiking and trekking trails. Mt. Pulag and Taal Volcano offer breathtaking views.
Zip-lining and Water Sports
For an adrenaline rush, try zip-lining in Davao or engage in water sports in Siargao, the surfing capital of the Philippines.
Gastronomic Delights
Filipino Cuisine Exploration
Indulge your taste buds in the unique flavors of Filipino cuisine. From adobo to sinigang, each dish tells a story of local ingredients and culinary traditions.
Street Food Experiences
Navigate the bustling streets and try street food delicacies like balut and fish balls. It's an adventure for your palate!
Unique Culinary Traditions
Discover regional specialties and unique culinary traditions. Lechon in Cebu and Bicol Express in Bicol are a gastronomic delight.
Eco-Tourism Initiatives
Conservation Efforts
Philippines takes pride in its eco-tourism initiatives, focusing on the conservation of natural resources and wildlife. The Puerto Princesa Underground River is a testament to these efforts.
Sustainable Tourism Practices
Travel responsibly by choosing eco-friendly accommodations and participating in community-based tourism projects.
Preservation of Natural Habitats
Explore the untouched beauty of the Philippines while ensuring the preservation of its natural habitats. Support initiatives that promote sustainability.
Island-Hopping Paradise
Famous Island Destinations
Island hopping is a must in the Philippines. Palawan, Siargao, and Boracay offer a mix of relaxation and adventure.
Beyond the popular destinations, discover hidden gems like Siquijor and Camiguin, where pristine nature awaits.
Connecting with Local Island Life
Engage with the local communities on the islands. Experience their culture, traditions, and the warmth of Filipino hospitality.
Historical and Cultural Heritage Sites
UNESCO World Heritage Sites
The Philippines takes pride in its UNESCO World Heritage Sites, preserving the cultural and natural heritage of the nation.
Museums and Art Galleries
Explore the National Museum in Manila and other cultural institutions to delve deeper into the rich history and artistry of the Philippines.
Architectural Wonders
Marvel at architectural wonders like the Banaue Rice Terraces and the Vigan Heritage Village, showcasing the nation's architectural brilliance.
Local Markets and Crafts
Vibrant Market Experiences
Indulge in vibrant market experiences like the Divisoria Market in Manila. The bustling atmosphere and variety of goods reflect the Filipino way of life.
Handicrafts and Souvenirs
Support local artisans by purchasing traditional handicrafts and souvenirs. Take home a piece of Filipino craftsmanship as a cherished memory.
Supporting Local Artisans
Promote sustainable tourism by supporting local artisans and craftsmen. Your contribution helps preserve traditional skills.